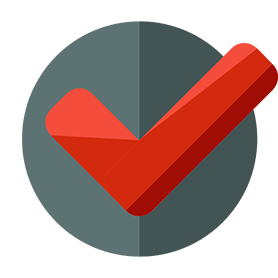 ENVIRONMENTAL POLICY
Please note, the Driven Worldwide communication policy must be adhered to at all times. Failure to do so will result in performance management and possible non-payment for the affected service.
Overview
At Driven Worldwide we are very aware of the environmental impact caused by the services we provide. Corporate social responsibility is one of our upmost priorities and we do all we can to keep our carbon footprint neutral and assist our clients in achieving their own CSR targets by choosing our services.
We strive to act ethically and responsibly in every element of our business. Operationally, we have the ability to make a significant impact in the reduction of CO2 emissions and their subsequent effects on global warming. We also reduce energy consumption in other ways such as using paperless communication methods and recycling as much as our business allows.
To reach our sustainability goals we have introduced the following policies:
Reducing CO2 emissions, through preventative means and by partnering with Natural Capital Partners to offset CO2 and reduce the environmental impact of unavoidable emissions.
Encouraging our suppliers to purchase electric vehicles and or hybrid vehicles upon renewal of their existing vehicles.
Reducing the environmental emissions of employees travelling to work, business travel and distribution of goods. This is done through encouraging our staff to work from home when possible, providing ride to work bicycle funding to encourage cycling to the office, implementing Teams and conference calls rather than physically sending staff to each global office for meetings and carrying out monthly conference calls with clients, in place of meetings, where appropriate.
Reducing the amount of refuse from Driven Worldwide going to Landfill by implementing a robust and efficient recycling programme.
Reducing the contamination of water-tables by using bio-degradable and reduced toxicity cleaning products.
We address energy efficiency in all areas of our business including:
Management and staff
Define roles and responsibilities for energy management
Educate and raise awareness among staff
Establish clear procedures to flag issues of environmental concern Procurement issues
Procure office equipment with low energy ratings
Consider life-cycle energy costs for new projects and modifications to existing equipment Financial issues
Establish ownership of energy costs at departmental level
Establish ownership for invoice verification Technical issues
Establish procedures for managing and reducing the amount of energy used
Move all core systems to the cloud reducing the need for office-based servers Vehicle services
Off set all service provided worldwide and audit our compliance
Provide clients with CO2 reporting at invoice line level to support CSR obligations.
Medium-term objectives:
Move electricity supply company to one that only provides electricity from renewable sources.
Conduct a commitment/benefit analysis of proceeding towards accreditation under the Energy Efficiency Accreditation Scheme.
Investigate the possible financial benefits available to our business through compliance with the Climate Change Programme.
Set and publish performance improvement targets.
Report performance changes and improvements annually.
Nominate employees to act as departmental energy officers.
Identify all cost-effective and environmentally enhancing energy efficiency measures.
Provide regular management reports at board level on costs and consumption.
Engaging our supplier affiliates in our environmental policy, focusing on ways they can minimise emissions through the correct operation of vehicles and the reduction of paper consumption though the use of electronic means to transmit all forms of communication where possible.
Long-term corporate goals:
Work with our affiliates and gain commitment to our green charter with the objective of a zero-emission fleet across the globe.
Consider life-cycle energy costs for all new projects.
Become a zero-emission business rather than a carbon off-set business.